Neymar's Advertising Campaigns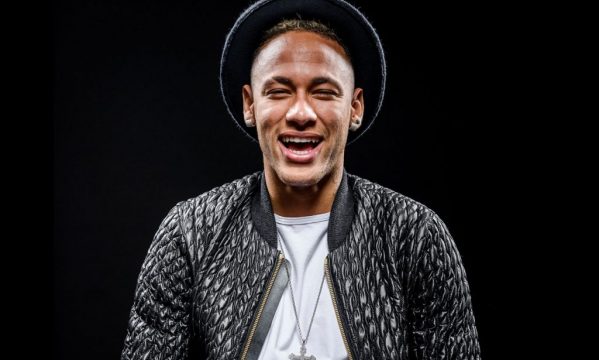 Few athletes seem to infiltrate every corner of mainstream society like Neymar does, and it's no wonder that year after year he is named one of the world's most marketable athletes.
The Brazilian's magical touch on the pitch as well as his endearing personality have put his face and name on everything from underwear to telecom billboards to hygiene products. Even his son seems to have a love for the camera, recently appearing in a campaign promoting one of his father's merchandise giveaways.
With a sizable endorsement portfolio that brings in an estimated €20 million per year (more than he earns annually from Barcelona), the star forward would probably be set for life even if he forfeited all of his footballing income tomorrow.
Here are some of Neymar's bigger advertising campaigns that helped him build that nest egg.
Police
Neymar's latest campaign has him paired with South African model Nicole Meyer to promote Italian fashion brand Police. The print and video campaign showed the two sporting a variety of the designer brands' sunglasses in a lighthearted locker room setting.
The January 2017 campaign also signified the launch of Neymar's own model of sunglasses, the Neymar Jr. 1 shades which go for about ÂŁ100 a pair. Police first brought Neymar onto their brand ambassador team back in 2013 for a reported US$7 million.
PokerStars
PokerStars is no stranger to big ad campaigns or to using star footballers (such as Gigi Buffon) in their promotions. But their biggest campaign ever came in 2015 and featured two of the game's very biggest stars today, Cristiano Ronaldo and Neymar.
First appearing exclusively on Facebook and then on television, the ads in the campaign feature the stars playing in poker home games with friends. Neymar and co. serve as brand ambassadors for the online poker site, even occasionally representing the brand at the world's biggest poker events such as the WSOP and European Pro Tour. Given the boom online casino gaming is experiencing, this is one partnership we bet Neymar won't be folding on anytime soon.
Gillette
Sponsors saw the buildup to the 2016 Summer Olympics held in Neymar's native Brazil as prime time to have the star plug their products any and everywhere they could. Gillette for instance had Neymar and a number of its other Rio-bound athletes feature in one of the most sensational ads of the summer.
The stylish spot was built around the tagline 'Perfect Isn't Pretty', and showed Neymar and the other stars suffering through tough days at practice, exhaustion, other sporting misfortunes and of course shaving before coming out stronger in the end.
Volkswagen
Long before he arrived at the global brand of a football club that is Barcelona, Neymar was already landing multi-million dollar sponsorship deals with some of the most recognizable global brands in the world. One of those was Volkswagen, and as a 20-year old Neymar signed a four-year deal with the German automaker worth a reported $1 million per year.
The since-ended partnership put the star in a number of different mediums, including print and a couple of TV spots, including one that featured Bayern Munich star Thomas MĂĽller.
McDonalds
Considering that their spokespeople have included the likes of Michael Jordan, Venus Williams, Yao Ming, and other international superstars, you could view an athlete landing a promo deal with McDonald's as 'making it'. In which case there is zero doubt that Neymar has done just that since appearing in the fast food chains #BigMacWalk campaign.
The 2016 video showed Neymar and his buddies kicking it poolside and flicking an acorn past a goalkeeper-playing frog. To celebrate the goal, the crew takes a stroll to the nearest McDonalds to enjoy what else but a Big Mac.
Nike
Nike's ad campaigns ahead of each World Cup may be as anticipated as any ever. Ahead of the 2014 tournament the Oregon based-sportswear giant once again pulled out all the stops by pulling in the game's biggest stars in two different TV promos. In both, Neymar played with and against fellow footballers like Wayne Rooney, Zlatan, Cristiano Ronaldo, and Andres Iniesta. Even Kobe Bryant made a cameo in the commercial that featured the stars playing a pickup game in a dirt lot as figments of kids' imaginations.
In the other, the star crew has been animated as part of a Space Jam-type plot in which they must defeat a so-called 'flawless' team of soccer-playing clones. Neymar is of course one of Nike's flagship athletes and has his own line of cleats and training gear bearing the swoosh.
Sources: forbes.com / policelifestyle.com /Â nike.com
About The Author
Related posts