Barcelona 3-1 AC Milan: Lionel Messi ends his drought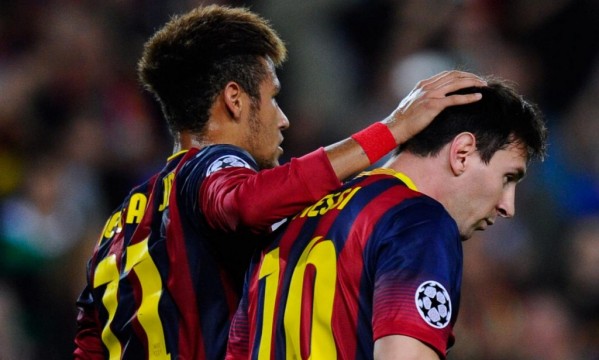 Full-time: Barcelona 3-1 AC Milan
Goals: Messi (30′, 83′), Buesquets (39′)
Match date: November 6, 2013
Stadium: Camp Nou
Competition: UEFA Champions League
Barcelona line-up: Valdés, Adriano, Piqué, Mascherano, Daniel Alves, Busquets, Xavi, Iniesta, Neymar, Lionel Messi, Alexis Sánchez.
Barcelona has secured the 3 points against AC Milan this Wednesday night, in a game where Lionel Messi finally managed to return to the scoresheet. The Argentinian broke the deadlock around the 30th minute of the first-half, after converting a penalty-kick that was earned after a foul drawn by Neymar. The 2-0 came on just 9 minutes later, after a slight head deflection from Sergio Busquets on a cross made by Xavi Hernández.
There would still be time for another goal before the half-time whistle though, but it wasn't scored by the home side. The former Real Madrid player and Ballon d'Or winner Kaká, showed off his speed on the left wing, entered Barça's penalty area and sent in a strong low cross to the middle. His pass ended up being deflected on PiquĂ© and went straight past ValdĂ©s to make it 2-1.
The home side was only to seal the deal later in the second half. With 83 minutes on the clock, Messi had a great combination with Cesc Fabregas until he got himself with only AC Milan's goalkeeper in front of him. The 25-year old phenom had no trouble in beating Abbiati for the 2nd time on the night and set the final score in 3-1.
La Liga returns in a few days and Barcelona's next match will be against Real Betis, in Sevilla.
Sources: fcbarcelona.com
Watch all the goals and highlights video from Barcelona 3-1 AC Milan match:
Neymar and Barcelona match photos against AC Milan:
About The Author
Related posts