Neymar returns from vacation on August 5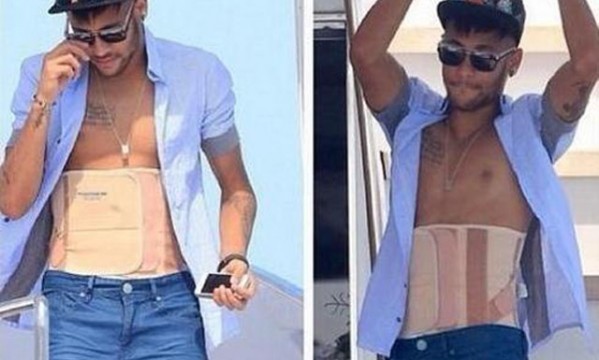 Neymar is set to return from his vacation on August 5, after having enjoyed a summer break of close to 3 weeks, following the end of the 2014 FIFA World Cup in Brazil. The 22-year old is still resting and recovering from the injury he suffered on his lower back in the beginning of July and according to Brazilian sources from the newspaper "O Globo", Neymar could be fit to compete on August 18, by the time Barcelona will host León in a friendly at the Camp Nou for the Gamper trophy.
In the meantime, Neymar will be back to Barcelona probably a day or two before August 5, in order to go through several medical exams and get ready for the special training plan that'll he have to go through in this 2014-15 pre-season.
Earlier this Friday, Neymar was spotted in El Prat's airport in Barcelona next to his girlfriend Bruna Marquezine, since the Brazilian forward had to stop by the club's offices in order to determine the kind of physiotherapeutic follow-up he'll get in the next few days.
Neymar and Bruna Marquezine are now heading to Ibiza, where they planning to spend their last days of vacation together.
Sources: marca.com / mundodeportivo.com
About The Author
Related posts