Neymar sets his sights on returning against Atletico Madrid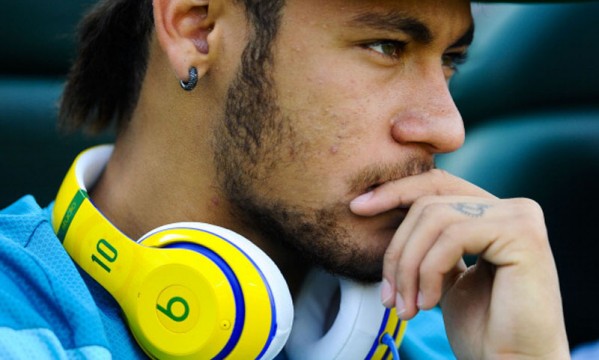 The Brazilian star has been out of the pitches for a few weeks now, but he might finally make his return next Saturday, as Barcelona hosts Atletico Madrid in the Camp Nou, for this season's last fixture in La Liga.
Neymar's last appearance for Barça was in the Copa del Rey final against Real Madrid, on April 17. He then suffered an injury on the fourth metatarsal of his left foot and was said to be out of the competition for the following 4 weeks. The deadline for completing his recovery is finally coming and with Barcelona taking on Atletico Madrid in what will be the game of the season for the Blaugrana, Neymar surely doesn't want to miss it!
Neymar: "I'm on the final stages of my injury recovery and I've already returned to training. We'll have to wait a few more days to see if I'm fit for the game."
Neymar: "I see Barcelona very well prepared for this game against Atletico Madrid. They have a great team, with really good players and I know it won't be easy to defeat such a side. However, we have no other option that go out there and play for the win!", anticipated the Brazil international, who recently also got to confirm that he had made it to Felipe Scolari's Brazilian squad list for the 2014 FIFA World Cup.
Neymar: "I was a bit anxious to hear the names of the Brazilian squad list, but after it happened I just got really happy", stated the 22-year old forward.
Sources: marca.com
About The Author
Related posts