Neymar touted to be the next Ballon d'Or winner after Messi-Ronaldo era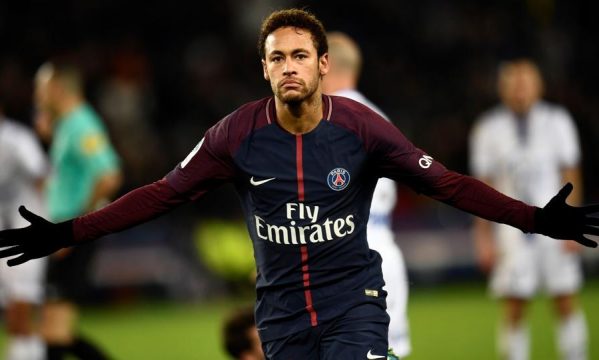 Brazil is known to be a footballing country that have produced legends in the game. Pele, Ronaldo De Lima, Ronaldinho and Kaka are few of several that have written their name with gold in football history. Neymar Jr coming from such a country shows he has lot of people to look up to.
The 25-year-old have been a shining star since he was 17 in Brazil while playing for his home club, Santos. He made history when he helped Santos win the Copa Libertatodores in 2011 when he was just 19. A feat the club have not achieved since 1963.
This gave Neymar the name and accolades started pouring in for him. His goal scoring records at Santos was also massive as he recorded 54 goals in 104 appearance.
Moving to Europe, he was seen to be the next big thing after Ronaldo and Messi. He has not disappoint in trying to achieve this. While he spent four years along Messi, he watched as the Argentine win the Ballon d'Or a record five times.
He however also made his own mark in attack alongside Messi and Suarez as he recorded 68 goals in 123 appearance for the Spanish giant. He was not just scoring goals but was also wining trophies at the club.
Two league titles and three Copa del Rey added to the Champions league he won while playing for the club. When he decided to move to PSG, this came as a shock but was well understood that he needed to move if he wants to win the Ballon d'Or and leave to the mark of the young Brazilian that grace the front page of Times magazine years back.
With Betway promo code 2018 also touting him to be next in line to win the Ballon d'Or, Neymar decision to move was one that will for a long time be talked about.
Joining the French power house club does not automatically makes him better than Messi or Ronaldo but gives him a better chance than playing under the shadow of Messi.
In France he knows that with the quality of team PSG have assemble, winning the French league is at his feet, he need to win the Champions league to challenge the duo that have won the award for the last decade.
He will not only be winning it on a platter of gold as defending champion, Real Madrid are also hoping to retain the title likewise Barcelona are keen to win the most prestigious club football tournament. Neymar way to the Ballon d'Or is well cut out and he knows that. What if he has a better chance than we all think?
PSG have a squad that sees the Brazilian as the king after his €222m move. This gives him the unending advantage especially in a league where he can score as many goals as possible with no disrespect to the league. With over 30 goals in the league, Neymar will know that facing the big guns in the Champions league will be key for him. PSG has a squad that can match any team in the world at the moment.
All he has to do is be at his best. He doesn't have to worry about his rival if he can bring out his best game all through the season. This was seen last season while playing for Barcelona.
Sources: metro.co.uk
About The Author
Related posts