Neymar has to show more discipline and maturity to remain at top level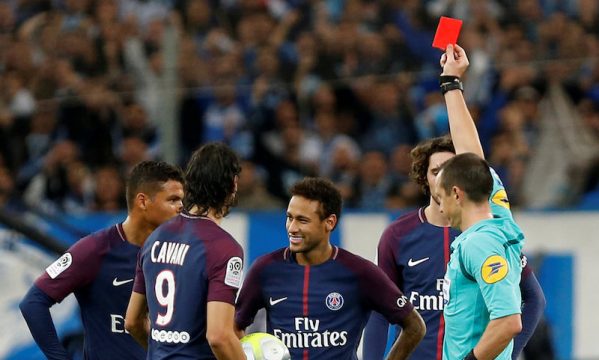 Every footballer has his forte and his weakness. Neymar Jr is not excepted. For a player of his caliber, Neymar will have to show the world that he's more than just a talented boy from Santos, but also a well disciplined young champ who is willing to go all the way to the top.
Moving to Barcelona from Santos shows that his talent was never in doubt, footballing skills is aplenty for the 25 year old Brazilian. The next step in his career is to win personal honours and more titles are also very necessary. Footballers are judged on what they won while playing, both individual honours and team trophies.
With the season going this way, Neymar and PSG are destined to win the French League 1. In fact, Bwin promo code 2018 gives them the best offer to win the league come 2018.
So trophy-wise, Neymar is guaranteed something for the season. However at what cost does Neymar want to achieve all the success? The talented attacker disciplinary behaviors have been questioned severally in the past and was once again a talking point when he was red carded in a league game against Marseille.
That was his first red card at Paris Saint-Germain since joining in the summer. He has already received four yellow cards in the league and one in the champions league. This for an attacker is something that is a cause for concern.
Looking deep into his records shows that he has been yellow carded 82 times and 3 red cards since his time at Santos. At 25, if this record is maintained, he might be on cause to break Sergio Ramos record of highest yellow cards.
Looking closely at those cards, some are improper gesture and not necessarily tackles. Fabio Canavaro won the Ballon d'Or in 2006 notably for helping Italy win the world cup and not being booked once throughout the 2006 FIFA world cup.
In the same tournament, current Real Madrid boss, Zenedine Zidane was red carded for head butting Materazzi. He missed out on the opportunity to help his country win their second world cup. Neymar can learn from this example and keep his composure in games.  His leadership ability has also been under scrutiny.
He dropped the captaincy hand band at the Brazilian national team. Reasons known to him but we could all deduce that he was not ready to lead the Selecao.
At 25, Messi was already the captain of Argentina same as Ronaldo for Portugal. So to be the best, you have to do better than what the best are doing. His ability on the field is not in question, but his off field quality have to improve. The good news is that he is 25 and has time to improve.
The dominance of Messi-Ronaldo is getting closer to an end and his opportunity to be the next best player is there for the taking. It will be unfortunate that it will be his discipline and leadership quality that will come to be his Achilles Heels. He knows this and has to work hard to avoid any situation that will come to hurt him like the Zidane case.
Sources: bbc.com
About The Author
Related posts