Where could Neymar move next?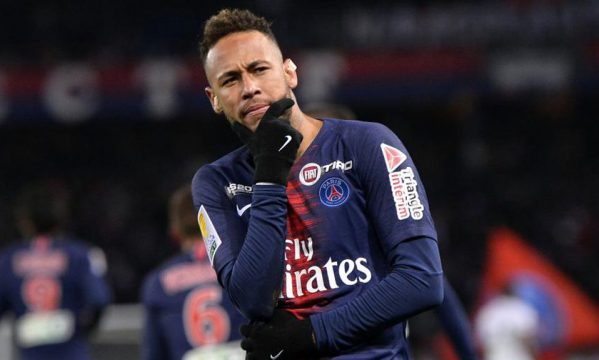 The summer speculation that linked Brazilian superstar Neymar with a move away from Paris Saint Germain has continued past the transfer deadline, and it would seem that the forward could be on the move again in the near future.
Punters are always aware of the threat posed by Neymar, and that's where using this promo code from Betfred for a £30 free bet could ensure fans of the Brazilian can maximise their returns on his team winning a match, or winning a league title.
However, there are ongoing reports that he could be set to leave the French capital as soon as the winter transfer window opens, but what could be the most likely move for him?
Barcelona
The most likely scenario would see him back at Barcelona. The La Liga champions tried strongly to re-sign him over the summer, but ultimately they couldn't structure a deal that PSG were happy with. Barcelona were keen on a player-plus-cash deal, but that ultimately fell because of the Philippe Coutinho transfer to Bayern Munich. Meanwhile, PSG weren't happy with the other options of players included in a deal, and the money alone wasn't enough.
Barcelona will still need to raise funds to pull off this transfer in the winter, and that could mean Ousmane Dembele, Samuel Umtiti and Ivan Rakitic could all leave the Nou Camp. There have also been reports that Barcelona may include Antoine Griezmann in the deal to appease the French champions. It remains to be seen whether they could be tempted by this deal.
Real Madrid
Another club that keen to bring Neymar back to Spain was Zinedine Zidane and Real Madrid. The Spanish giants made a last-minute move to sign the forward as Madrid wanted to bolster their forward line and stick one to their arch-rivals in Catalonia. However, PSG rejected any advances by Madrid for the same reasons as Barcelona.
The players that they were talking about swapping included James Rodriguez and Gareth Bale and neither of those were of interest to PSG. Madrid had already spent big earlier in the summer so they couldn't contribute to a cash-only deal, and their best chance is prioritising the signing of Neymar next summer and hoping they can encourage the Brazilian to turn down Barcelona in favour of the Bernabeu. It looks unlikely given the relationship Neymar has with the Barça fans.
Juventus
The third side that can be found in the betting markets to be interested in Neymar is Juventus. A move to Italy could be something that would tempt him, and the prospect of playing with Cristiano Ronaldo would be something to behold. However, this deal looks almost impossible to get done. Juventus wouldn't be able to do a cash-only transfer due to the FFP regulations, but they do have a player that PSG are interested in. Pablo Dybala could be a crucial factor if this is to happen, but it looks virtually impossible, and a return to Spain would be Neymar's preferred destination.
Sources: bundesliga.com / beinsports.com
 
 
 
 
About The Author
Related posts