4 clubs that will try to sign Neymar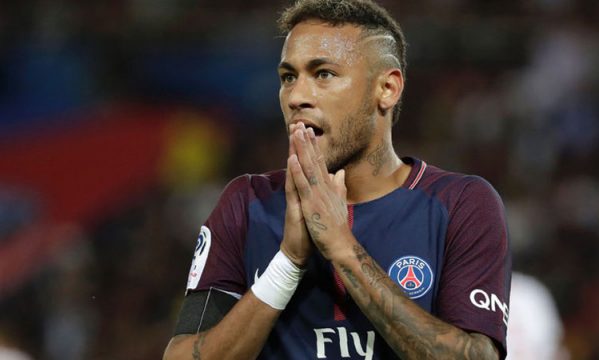 Neymar may have not left PSG in this summer transfer window as we all know it, but he's definitely still a player that several major clubs in Europe would love to sign in the upcoming opportunities. There were multiple reasons that could explain why the Brazilian superstar didn't leave Paris in the summer, but many believe it's only a matter of time until he lands in a different club, most likely in the summer transfer window in 2020. This season, the 27-year old has not had many opportunities yet to help PSG making a strong statement in the Ligue 1, but if you believe that will change, you can can look at some of the best free betting tips on https://www.mightytips.com/. Neymar is often at the centre of controversy for various reasons, but when he's focused on his football, he's one of the best players in the game…
 
 
 
//

1.

Barcelona
The Blaugrana are still the most likely destination for Neymar, despite all the backs and forths that have been reported in the media over the past months. The Spanish champions decided to sign Atletico Madrid's Antoine Griezmann this past summer and whether we like it or not, that certainly played a major factor in the club's decision of not making every possible effort to bring Neymar straight away. However and judging by what we've seen so far from Griezmann or even Dembel√©, Barcelona may very well turn their attention to Neymar next year…
//

2.

Real Madrid
The Merengues were reportedly very interested in signing Neymar this summer, but just like their rivals Barcelona, they ended up not meeting PSG's demand price and prioritised the signing of Eden Hazard for a reported fee of 100 million euros. The former Chelsea FC superstar has also been struggling to adapt to the new challenges of a new club and a new country, which could eventually lead to another attempt of seducing Neymar to come to Madrid in a near future. The Brazilian has been linked with a move to Real Madrid since his juvenile years in Santos, in Brazil.
//

3.

Manchester United
Ever since Cristiano Ronaldo left Manchester United to join Real Madrid back in 2009, the Red Devils have gone through some troubled times and season after season, they always seemed to lack a big signing to make their fans dream about greater achievements. If they manage to land Neymar in Old Trafford, that could definitely be a game-changer as not only the Brazilian would allow the club to become more competitive, but also help the Red Devils in the process of attracting more talent to the club.
//

4.

Juventus
The Italian champions have been dominating football in Italy for the past decade, but they have failed to succeed in Europe. Last year, they made a bold decision and signed Cristiano Ronaldo from Real Madrid, but since that didn't lead them to make a very strong campaign in the UEFA Champions League the season after, the club may very well decide to bring another superstar and sign Neymar.
Sources: beinsports.com / express.co.uk
About The Author
Related posts