The biggest transfer fees in the history of football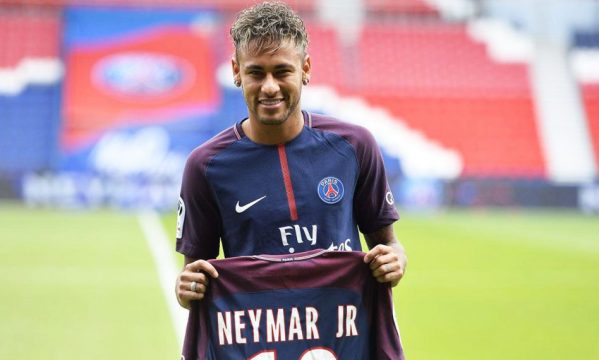 Last year, Neymar Jr. has transferred from Catalan football club FC Barcelona to the French side Paris Saint Germain, and the amount the Parisian team paid for his transfer shocked the world. We were used to 9-figure amounts changing hands when high-profile players were changing teams but nobody expected this amount to be involved when the 26-year-old Brazilian player switched sides. But there were other massive amounts that were paid for players leaving their team for another one in the past that made it to the annals of football transfer history. Amounts that not even years of winning jackpots at the best Canadian online casinos can match. While they were not quite as big as the amount paid for Neymar Jr., they were considerable enough to make people sigh when they heard them.
Cristiano Ronaldo's transfer to Real Madrid
Cristiano Ronaldo left behind his position as a forward with Manchester starting with the 2009-2010 season, after a long string of rumors speaking of Real Madrid showing an increased interest in his talent. Ultimately, the player confirmed all of them and set a new world record at the time: he signed with the Spanish side for a yearly salary of €11 million, with the total of the contract reaching €94 million. It also contained a buyout clause of €1 billion, another record at the time.
Gareth Bale's transfer to Real Madrid
Gareth Bale spent six successful years as a winger for Tottenham Hotspur before leaving the cloudy Albion for a warmer climate. In 2013, Real Madrid didn't publish the value of his new contract – it was only confirmed in 2016 that it was another record-breaking sum, €100.8 million. And he has proven his worth for the team: in his 120 matches so far, he scored 65 times, helping the club to win the 2013–14 Copa del Rey and UEFA Champions League.
Ousmane Dembélé and Paul Pogba
The amount paid by Manchester United for French central midfielder Paul Pogba was also record-breaking at its time – the English side paid €105 million euros for his transfer in 2016. Actually, he was returning to his "alma mater", so to say – he played with Manchester United as a youth between 2009 and 2011, and was also called for the first team in 2011 but only played three games and never scored. He showed his worth during his four years at Juventus, from where he returned to Albion once again.
The same amount was paid by Barcelona for French forward Ousmane DembĂ©lĂ© – given that the transaction was completed after the famous Neymar transfer, it was no longer considered a record.
Philippe Coutinho's transfer to Barcelona
Another big budget transfer, this time involving Brazilian player Philippe Coutinho leaving from the English side Liverpool for Barcelona. The team reportedly paid €120 million for him, and the amount could rise to more than €160 million once all clauses are met. He started his career at Barca being sidelined due to an injury, but he recovered, already scoring twice in the 10 games he played for the team.
Kylian Mbappé's transfer to Paris Saint-Germain
Last but not least a transaction that would've made a world record if it wasn't for Neymar's amazing transfer fee: Kylian MbappĂ© leaving Monaco for PSG for a massive, €180 million fee. MbappĂ© was initially on loan at PSG first but a deal was struck between the parties for him to join the team permanently at the end of the season.
Sources: theguardian.com / skysports.com
About The Author
Related posts