Barcelona 4-0 Granada: Getting used to win without Messi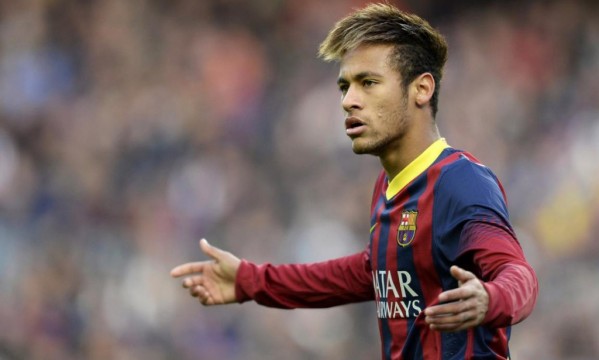 Full-time: Barcelona 4-0 Granada
Goals: Iniesta (20′), Fabregas (41′), Alexis (72′), Pedro (89′)
Match date: November 23, 2013
Stadium: Camp Nou
Competition: La Liga
Barcelona line-up: Valdés, Adriano, Piqué, Bartra, Montoya, Busquets, Iniesta, Fabregas, Neymar, Alexis Sanchez, Pedro.
It was another day at work for Tato Martino's men, as Barcelona cruised past Granada in the Camp Nou, with a clear 4-0 win. With Messi still recovering from his injury, the victory started getting drafted when Foulquier tripped Cesc Fabregas inside the 12-yards box. The first penalty of the night was awarded to the home side and it was Iniesta who stepped in to take it and put Barça on the lead.
Roughly 20 minutes later, another penalty got awarded to Barcelona, but this time the roles were switched since it was Iniesta falling down in the penalty area and Cesc Fabregas converting it. The former Arsenal midfielder picked the top right corner and gave absolutely no chance for Roberto to attempt to reach it.
The 3-0 only arrived deep in the 2nd half, when Neymar found Alexis Sánchez with enough space to strike to the goal from a good position on the right. The Chile international kept his composure when Neymar's low pass got to him and with a nifty touch he sent the ball over Granada's goalkeeper body.
The final score was set close to the end of the game, with only one minute left in regular time. Barça recovered a ball already inside Granada's half, which allowed for the home side to immediately spark a counter-attack led by Sergi Roberto. The Spanish youngster then left it over to Fabregas on the left, who would then pick up Alexis Sánchez at the far post, for an easy slide-in finish. 4-0 on the scoreboard and Barcelona will now set their minds to Ajax, their next opponent in the UEFA Champions League.
Sources: fcbarcelona.com
Watch all the goals and highlights video from Barcelona 4-0 Granada match:
Neymar and Barcelona match photos against Granada:
About The Author
Related posts