Can Neymar win the 2018 Ballon d'Or?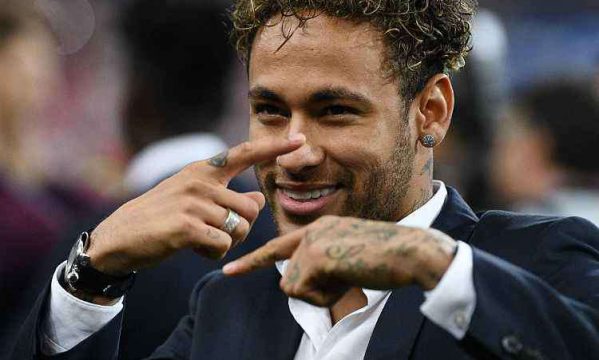 There is little doubting the ability of Neymar.  The Brazilian forward earned many plaudits during his spell at Barcelona, which was his first European club. Having performed superbly for the Catalan giants, including a match-winning display in the Champions League against Paris Saint-Germain in 2016/17, Neymar made a big money move to the French giants.
Neymar has not been afraid to open up about his desire to become the best player in the world and he clearly believed Paris was the place to make that happen.  The former Santos player moved from Spain to France for a world record fee of €222 million and many onlookers questioned the transfer, including his father.
Speaking following his move to the Parc des Princes Neymar said, "I love Barcelona but an athlete (me) needs challenges. And for the second time in my life I'll contradict my father. Father, I understand and respect your opinion, but my decision is made and I ask you to support me as you always do."
Fans and pundits believed Neymar's decision to move was based on the fact he would never win the coveted Ballon d'Or while playing in the shadow of Lionel Messi at the Camp Nou.  Playing for PSG would allow Neymar to be the star man and to receive the attention he craves.
However, has Neymar done enough over the past 12 months to convince those with the votes he is worthy of lifting the Ballon d'Or in 2018?
The betting odds are not in favour of the Brazilian and some bookmakers have Neymar out at 50/1 to win the 2018 Ballon d'Or.  Why is he so far down in the betting compared to other players, including current teammate, Kylian Mbappe?
Neymar enjoyed a good start to his career with PSG last season, scoring on his debut and in the clubs two opening games in the Champions League.  However, Neymar picked up a foot injury in February and would not play another game for PSG that season.  However, Neymar scored 28 goals in 30 games for the club, a tremendous achievement. As of the 18th October 2018, Neymar was joint top goal scorer in Ligue 1 and PSG were clear in the title race.  Therefore, the Brazilian has been a big success in France.
However and according to experts from Mcbookie betting panel, the reason why Neymar is behind Luka Modric (2/5), Cristiano Ronaldo (5/1), Antoine Griezmann (5/1) and Kylian Mbappe (9/1) in the betting for the Ballon d'Or is the Champions League and World Cup. Modric led Croatia to the 2018 World Cup final and won the 2017/18 Champions League with Real Madrid.  Griezmann won the World Cup with France and landed the Europa League with Atletico Madrid.
While the likes of Modric, Griezmann and Mbappe were being praised at the World Cup, Neymar was receiving criticism.  The media and fans felt Neymar was playacting in games and perhaps it was this which has had a negative impact on his odds to win the 2018 Ballon d'Or. Neymar has very little chance of winning the Ballon d'Or this year, as low as 66 to go by the Betfair bookmaker, but that's not to say it will not happen in the future…
Sources: theguardian.com / denverpost.com
About The Author
Related posts