Neymar shows off a new look and hairstyle for the World Cup 2014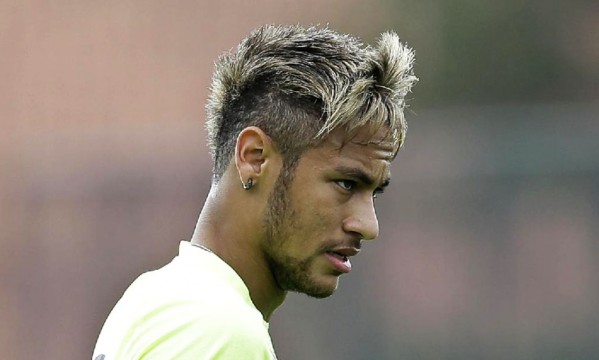 When Brazil stepped on to the Granja Comary training ground earlier this Sunday, one thing immediately caught up our attention. Neymar decided to revamp his look before Brazil takes on Mexico next Tuesday for their World Cup second fixture and this time the 22-year old dyed his hair blonde, something he hasn't done since his times in Santos.
Not only his hair has earned a new color, but it also got restyled in an original way. Neymar's hairstyles and haircuts having been setting new trends for quite a while now and with such a bold change during the World Cup, we can only expect to see this new look and style being replicated pretty much every where.
As you can see from the pictures we provide below, Neymar's hair got shaved on the sides and it was its front that got dyed blonde. His teammate in Brazil and FC Barcelona,¬†Daniel Alves, also tried something different, but the result isn't really what we can call a "potential trend maker"…
Brazil faces Mexico next Tuesday, as both teams are currently tied on the top of Group A.
Sources: abcnews.com
About The Author
Related posts