Neymar and Gisele Bundchen get featured on Vogue's cover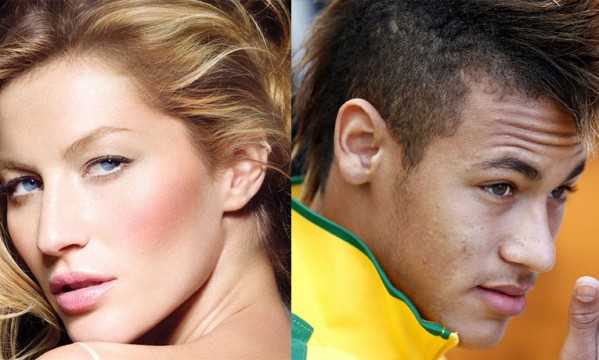 Neymar and Gisele Bundchen met each other in Barcelona a few days ago, as they posed for the cameras to take a few photos for Vogue's magazine. The two celebrities, who are incredibly popular not only in Brazil but also across the whole World, are looking forward for the upcoming 2014 FIFA World Cup, which will be hosted precisely in Brazil.
Below you can take a sneak peek at two photos that Neymar published on his Instagram account, together with a nice message dedicated to Gisele Bundchen, who is currently the wife of Tom Brady, the NFL super star who plays for the New England Patriots.
Neymar [on Instagram]: "It's not by chance that you have so much success. You're incredibly humble! I was already your fan before and now I'm even admire you more! I'm truly happy for having met a great personality who represents our country in a great way.", wrote the Barcelona forward, following his photo shoot with Gisele Bundchen, who has been a Victoria Secret's super model between 2000 and 2007).
Sources: instagram.com / marca.com
About The Author
Related posts