Neymar: "I'm feeling better in Barcelona this season"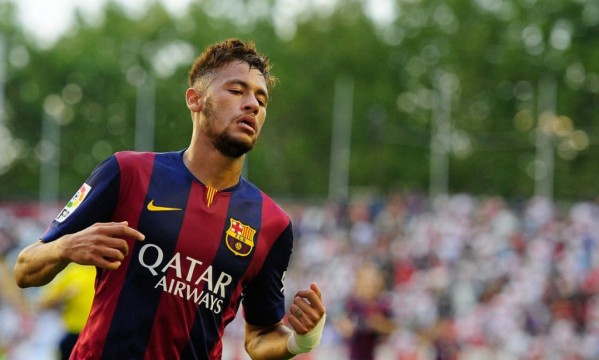 Neymar has been in great form for Barcelona this season and even though we're still in October, he's already very close to beat his own numbers¬†from¬†his first¬†season at the club. In La Liga, the¬†Brazilian star already scored 8 goals in 7 games, while in the UEFA Champions League¬†he scored only once¬†in his 2 appearances so far. That's a total of 9 goals in 9 matches already, when last season he finished off the year with 15 goals in 41 appearances…
Neymar: "I'm not sure if this is the best form I've ever been into.  I feel great this season, I'm very happy and I also think I'm better adapted to the way my teammates play on the pitch. I never felt a lot of pressure to start contributing more to the team."
With Luis Suárez about to make his return to the competition this weekend in the Real Madrid vs Barcelona Clasico, we'll be finally able to see how the new attacking front formed by Messi, Neymar and Suárez will get along on the pitch.
Neymar: "Together we can do great things! In my opinion, Messi is already the best player in the world and now with another ace such as Suárez coming to help, things can only get better for us. I'm very surprised with the way we train here in Barcelona every single day. It's definitely helping us improving throughout the season."
Barcelona steps in at the Camp Nou to face Ajax this Tuesday night, as they go through the UEFA Champions League matchday 3. Next Saturday, the Clasico takes place at the Santiago Bernabéu, as Real Madrid and Barcelona clash for the first time this season, with the kickoff set for the local 6 PM (GMT+2). Neymar is expected to be on Luis Enrique's line-up, together with Lionel Messi and Luis Suárez.
Sources: marca.com
About The Author
Related posts