Neymar stars in Nike's greatest ad video ever: The Last Game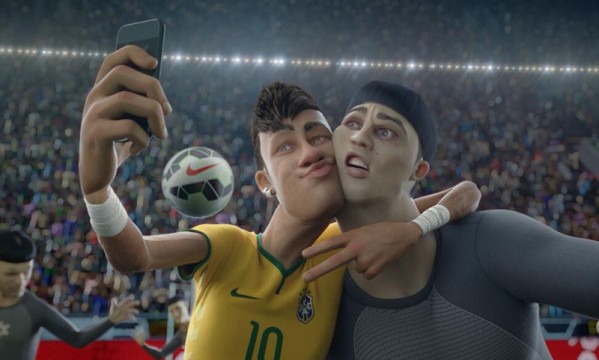 It's one of those video adverts that will probably change the marketing industry in the years to come. Earlier this week, Nike has released their latest advertising video just a few days ahead of the FIFA World Cup 2014 in Brazil and the end-result is quite simply a masterpiece.
This fully animated video features many football stars with whom Nike has a business relationship, and among them is obviously Barcelona and Brazil's biggest star, Neymar Jr. The 22-year old footballer isn't alone in this quest against the World's perfect robots, as he gets the help of players like Cristiano Ronaldo, Zlatan Ibrahimovic, Wayne Rooney, David Luiz and also his club teammate Andrés Iniesta. This group of players falls into disgrace after the sudden rise of the robotic era and it ends up being the former Brazilian legend, Ronaldo "Fenómeno", who gathers them all together for one last game against the robots where the winner takes it all. The motto picked for the theme of this video fits perfectly: "Risk Everything!"
The advert lasts roughly 5 minutes and a half, but it easily keeps the viewer glued to the screen throughout its entire run-time. That's pretty much the best compliment we could make to an advert and instead of running out of words to describe how brilliant the video came out to be, we'll just deliver to you below.
Watch "Nike – The Last Game" animated video ad, featuring Cristiano Ronaldo, Neymar Jr, Zlatan Ibrahimovic, Rooney, Iniesta & many more:
Sources: nikeinc.com / bleacherreport.com
About The Author
Related posts