Messi: "Neymar will soon become the best player in the World"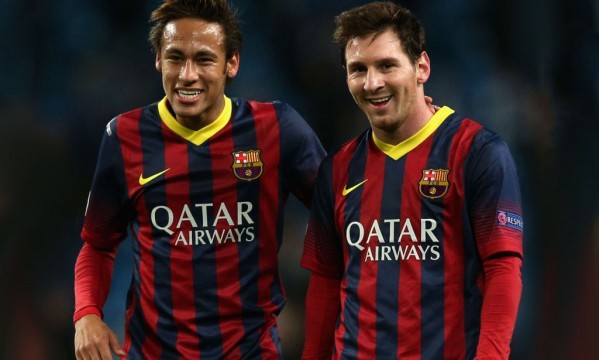 It was during a promotional act for Gillette earlier this week, that the 4-times Ballon d'Or winner, Lionel Messi, stated that his FC Barcelona teammate Neymar Jr will soon become the best player in the World.
Lionel Messi: "We never know what's going to happen in football, but I do think it's only a matter of time until Neymar becomes the best player in the World, due to his quality and all the conditions he has around him", revealed the 27-year old.
The two players have been linking up on the pitch extremely well this season and together, they've already scored a total of 11 goals in La Liga during the current campaign
Messi: "I've been playing closer to Neymar on the pitch, at least when compared to last season [with Tato Martino as coach]. Neymar is a superb player and it's a great pleasure to be able to play alongside with him. We get along very well! He's a very nice guy and we have a great relationship both on and off the field", remarked the FIFA Best Player of the World in 2009, 2010, 2011 and 2012.
This Saturday (October 4), the two stars are expected to return to action as Barcelona pays a visit to Rayo Vallecano at the Vallecas stadium in Madrid.
Sources: marca.com
About The Author
Related posts