Why Neymar is the most technically skilled player overall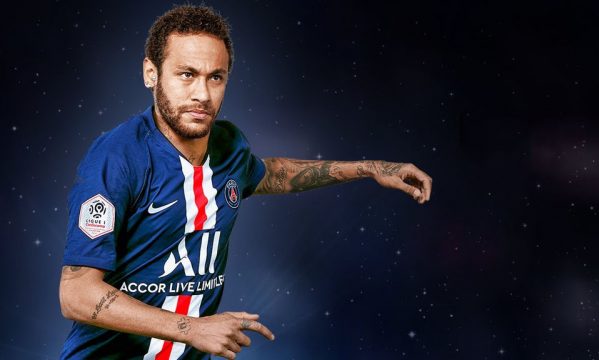 According to the legendary soccer player Cafu from Brazil, Neymar is by far the best player the world has ever seen. Even Messi, who is equally popular in the soccer world, does not have his skills. Both Messi and Neymar got a chance to showcase their skill when they played for Barcelona between 2013 and 2017.
Cafu continued to praise Neymar in a Skype interview with Fox Sports Brazil, where he claimed that the tactics this star applies in playing soccer are better than those of both Messi and Cristiano Ronaldo, who have both been part of the sport for more years.
The Scores
In this season only, Neymar has added 16 goals to his list while playing for Paris Saint-Germain F.C. This success has triggered Barcelona to try to bring him back. If you have read the gossip on PSG, you will discover the surprising news about how Barça managers are struggling to put an average of 250 million euros on the table in an attempt to buy both Neymar and Lautaro Martinez for their club.
Although Messi has scored 22 goals for Barça this season, the team is interested in Neymar's talent and tactics. The La Liga giant believes that the duo will add more value to the team. According to insider sources, the talented forward player has shown evidence of a comeback, which is expected this summer. Definitely, this will be a blow to the French team.
The Brazil National Team Praises Him
According to Cafu, who is not shy about praising Neymar, the team considers him to be an asset. As other national players prepare for national matches through exercise, practice, and eating the right diet and supplements, Neymar is also sharpening his skills further with his team.
This gives the national team hope that everyone is ready to face any tournaments. All players have faith in Neymar and have always praised him. The last thing that Cafu says is that as long as Neymar is active, the national team is set to seize victory at any time.
His Leadership Role in PSG
Although he is a forward player, the PSG team considers him to be a mature player who commands respect. They all listen to his advice as if he were a captain or manager. Cafu continued to say that losing Neymar will be a big blow to PSG and that the main struggle now should be to retain him by all means necessary. Actually, they see him as a potential leader with helpful tips for the team. However, time will tell whether Barça will be able to secure his signature this summer.
Neymar Is an Expensive Player
Cafu wound up his interview by saying that Neymar is in a mature stage in his career. Because of his skills, he has now become one of the most expensive players in the world. He is so good that he has proven to be valuable wherever he plays.
As such, his career has already taken form, and indeed, he is a star. Buying Neymar is not an easy task. It calls for a big budget and a lot of negotiations to secure him.
Sources: fourfourtwo.com / forbes.com
About The Author
Related posts