Bayern Munich vs Arsenal: Germany and England collide again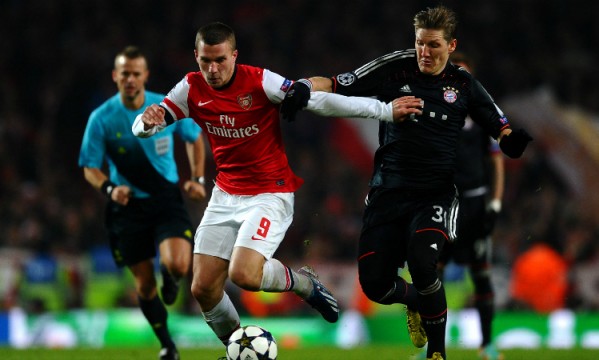 Neymar and Barcelona only step into the stage this Wednesday night but the day before, football enthusiasts from all around the World will turn all their attention to the Allianz Arena for a thrilling Bayern Munich vs Arsenal second leg match. The Bavarian side has brought home a comfortable 2-goal lead after beating the Gunners in their own home ground a few weeks ago, but Pep Guardiola is more than aware of the threat posed by the visitors tomorrow night and he'll certainly won't underestimate Arsene Wenger's men.
Having in mind the result of the first leg, it's hard to believe that Arsenal can still upset Bayern in the Allianz and come out with a ticket for the quarter-finals stage. Nevertheless, if the Gunners can produce the same type of football they've shown during the first half of the 1st leg and this time actually convert their chances, Bayern Munchen can go through some problems.
Pep Guardiola: "Arsenal has got plenty of quality in their squad. When I look into their ranks and the sort of the game they had against us in the first leg, with Santi Cazorla and Ozil showing their class in midfield, we can easily understand why they've been a better side than us during the first minutes of the game. They are a good club and a good team!"
Guardiola: "I don't want to see Ozil controlling the game, because that can end up being a big problem to us. It won't be an easy game for us and we'll have to be at our best. If we want to get through, we have to keep our aggressiveness levels high."
You can watch the game on TV in Germany on Sky, while in the UK the match is being shown on ITV 1. If for any reason you can't watch it on the television, you can always find an online live streaming link for Bayern Munchen vs Arsenal on Ronaldo7.net.
Watch the Bayern Munich vs Arsenal trailer:

About The Author
Related posts